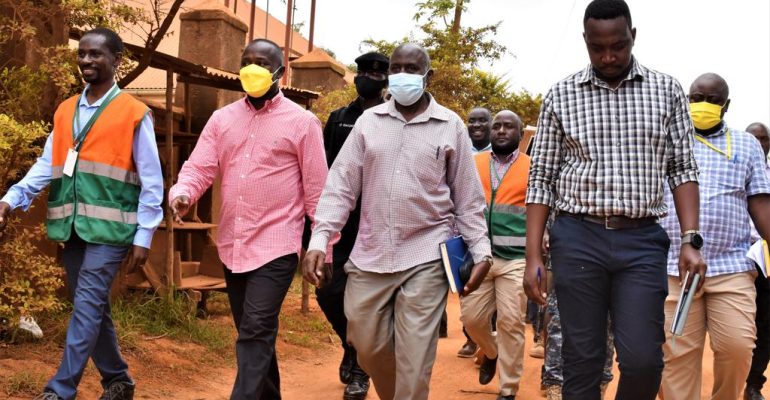 Two officials of Kira Municipality have been arrested for the Mismanagement of over UGX1.9B meant for the construction of roads in the municipality and renovation works. The officials are; Engineer James Joloba-Division engineer and Shamie Katongole, the project's caretakers. The accused were arrested on allegations of causing financial loss, fraudulent false accounting, and neglect of duty.
This was during a monitoring visit by the State Minister for Economic Monitoring Peter Ogwang together with the Head of the State House Anti-Corruption Unit Brig Gen Henry Isoke.
The purpose of the visit was to monitor the implementation of both central and local government programs and projects in the Municipality
During this exercise, it was discovered that the accused officials were executing shoddy work on two roads in Kira, Wakiso district (Kira-Kiwologoma and Pine-Shimon) for sh1.82 billion, wasting taxpayers' money. They also misused Sh85 million claiming it was used for roof repairs and renovation of two classroom blocks at Kira Secondary School which was not done.