The Head, State House Anti-corruption Unit, Brig. Gen. Henry Isoke has held a meeting with the ED Kampala City Council Authority, Dr. Dorothy Kisaka & the Executive Secretary, National Building Review Board of Uganda, Eng. Flavia Bwire to discuss concerns and complaints about city developers who carry out developments in contravention of the Building Control Act.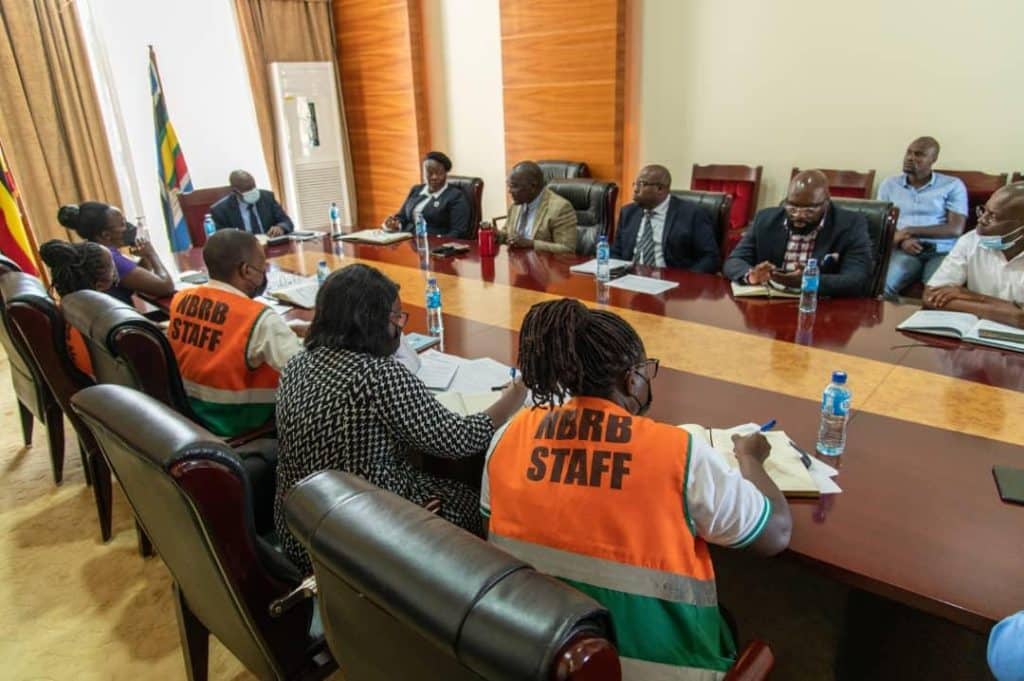 The meeting comes following a number of compalints got from citizens especially those that dwell near the different infrastructure developments in the city. It was agreed that in order to create a safer environment for citizens, there is need for stronger partnerships of agencies to collaborate and come up with more effective ways to ensure compliance by the developers.
During the meeting, developers were cautioned against the contravention of the National building control Act, an Act that provides for building standards, to ensure planned, decent and safe building structures that are developed in harmony with the environment.